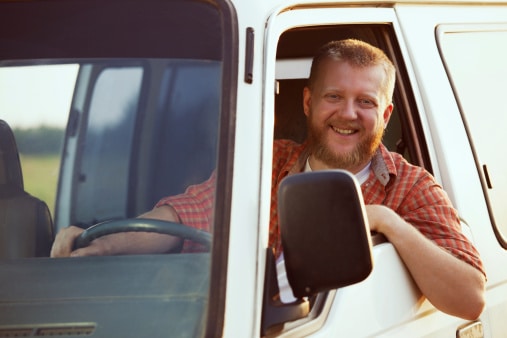 Many professional truck drivers strive to become owner operators. It is important to remember, however, that this job is not for everyone; you must be committed, responsible, and willing to communicate. Continue on to find out if you have what it takes to become an owner operator.
Persistence and Dedication
While owner operators might enjoy fulfilling and rewarding jobs, they are not taking the easy route by any means. It is important to remember that what you get out of this position depends entirely on what you put into it. If you are committed to truck driving, you enjoy the lifestyle, and you are ready to put in the hours and earn your paycheck, then becoming an owner operator might be a wise decision for you.
Financial Responsibility
Some people tend to be somewhat lackadaisical with their money, and this can be a major fault in an aspiring owner operator. Owner operators enjoy their job security, but they do not necessarily have a consistent amount of work all year long. This is why it is particularly important to have an accurate idea of your finances and your expected income. Budgeting skills can help you get through a slow period comfortably.
Communication Skills
Having connections and a strong dynamic with other individuals is advantageous in virtually every industry. As an owner operator, you will have to be sure to network with the right people in order to be successful. Once you have developed these relationships, you can enjoy predictable business from these familiar faces.

If you have set your sights on becoming an owner operator, you can start by studying for your CDL at Yuma Truck Driving School. Our driving school is dedicated to helping students earn their commercial driver's licenses and break into the professional driving industry. Feel free to visit our website or call us at (888) 647-3247 to learn more about our services.